In the crowd of streaming services, Amazon Prime remains a contender. With rival Netflix on one side and newcomer Disney+ on the other, the House of Bezos is no slouch in tempting viewers to its own particular shores of distraction.
Amazon Prime subscription comes with more than TV shows and movies; there's also free delivery and discounts to be had , but the streaming service is a big draw. Amazon is different from its competitors in that it has a vast bank of TV shows and movies which can be bought individually, on top of titles that are included in an Amazon Prime subscription.
Here we've listed a handful of the biggest and best TV shows that come with Prime membership, from superheroes to local government, from fairy gangsters to teenage assassins.
Carnival Row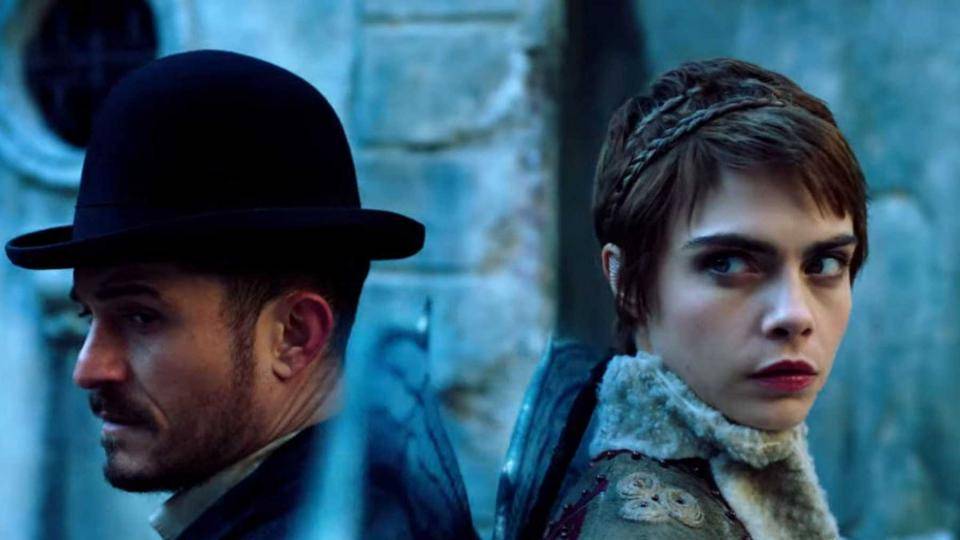 Orlando Bloom and Cara Delevingne star in this big-budget crime-fantasy, set in the fictional metropolis of Carnival Row where mythical creatures live alongside humans. Not peacefully of course. That would be boring. There's an influx of faerie refugees, a killer on the loose and some real world socio-political comparisons to be made.
The Boys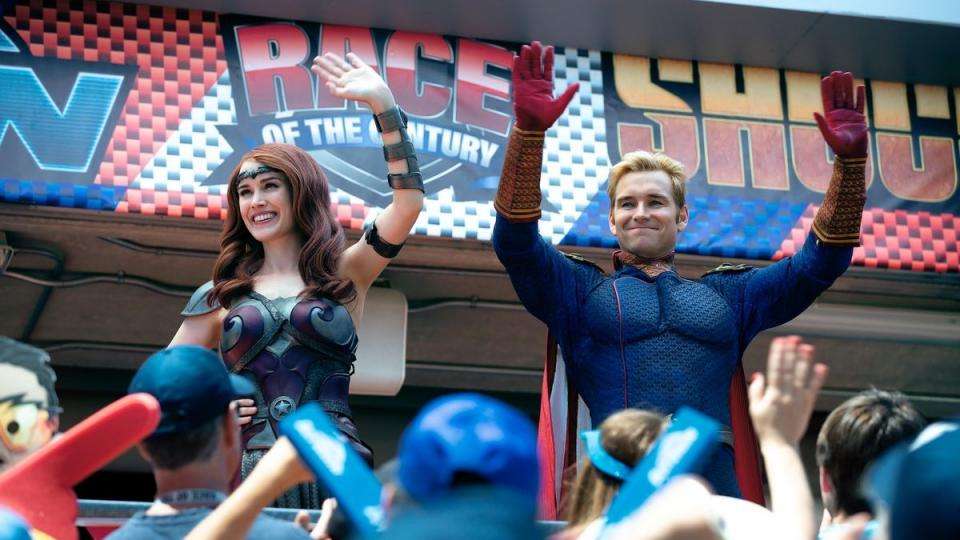 The whole what-if-superheroes-became-celebrities schtick has been done by everything from Watchmen to The Incredibles, but The Boys takes it further in depicting a world where heroes abuse their position and hide behind big corporate backing. The titular vigilantes take a stand against an Avengers-esque group of superheroes known as The Seven.
Good Omens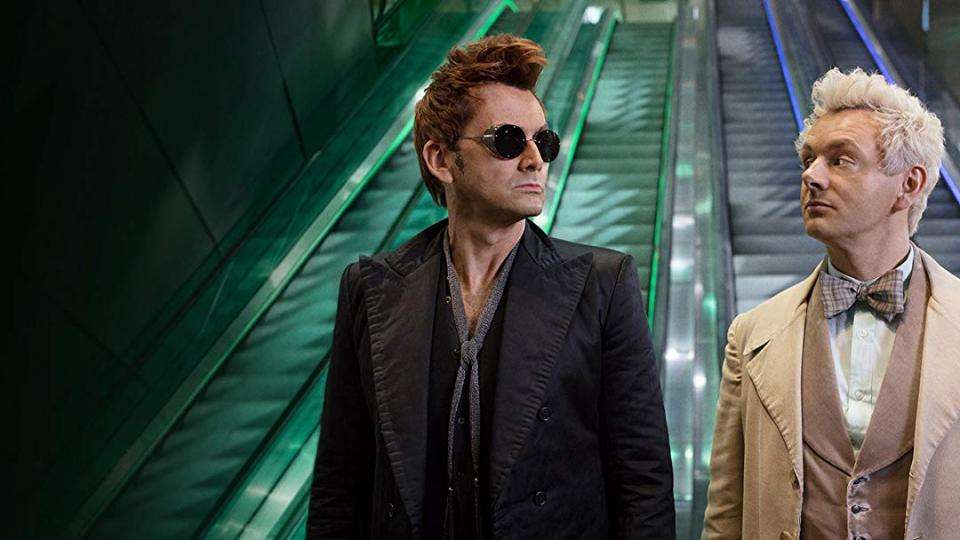 This adaptation of the beloved Terry Pratchett and Neil Gaiman novel centres on an angel and a demon, Aziraphale and Crowley, searching for a way to stop the end of the world. It captures the humour and irreverence that made the book at cult hit, even if it doesn't quite match up to its source material. It's still a fun watch though, and a nice balm to heavier TV fare… or indeed the apocalypse playing out on the news.
Parks and Recreation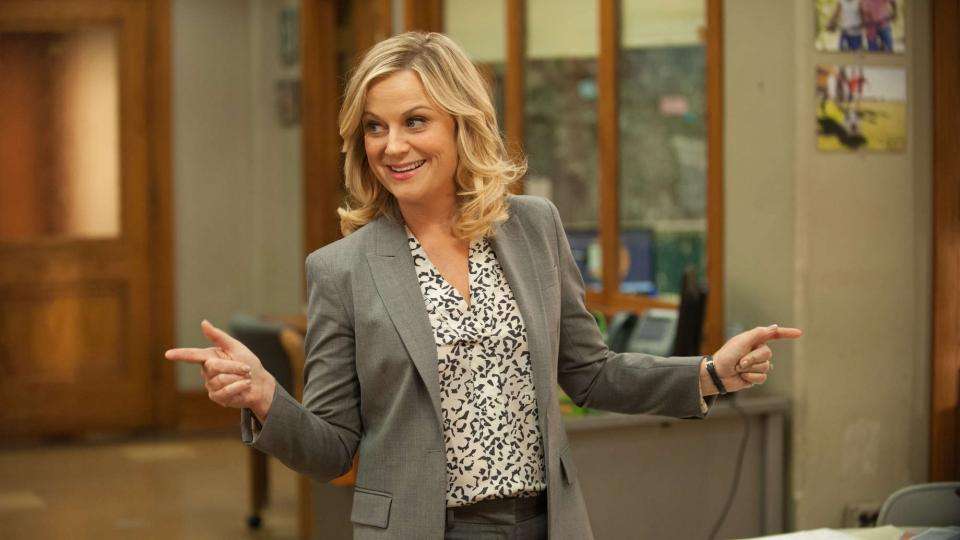 It takes about one season to warm up, but when this US comedy hits its stride, it's exceptional. Leslie Knope works in the Parks and Recreation Department of the small town of Pawnee, Indiana, fighting the good fight in local government. At its best, Parks and Rec is a warmhearted satire with a lovable cast of oddballs.
Preacher
Based on the cult comic book series, Preacher runs at a madcap pace alongside angels, demons and oddball humans. Dominic Coopers stars as the titular preacher, who is host to a supernatural power, causing trouble with Ruth Negga's Tulip O'Hare and Joseph Gilgun's vampire Proinsias Cassidy.
HANNA
A 15-year-old girl lives in a remote Polish forest with her father. She also happens to be very good at killing things and is being trailed by a CIA agent. Based on the 2011 film of the same name, HANNA is an icy, high-concept thriller with a coming-of-age twist.
The Tick
Funnyman Peter Serafinowicz, of bonbonbonbons fame , stars as a blue-suited superhero out to fight crime with the help of an accountant companion. Surprisingly enough, Amazon didn't see much of a future for the setup, so there are only two seasons of The Tick to enjoy. If you're in the mood for something big and silly, though, this is an excellent way to spend a few of your hours.
Britannia
Penned by British playwright Jez Butterworth, Britannia is a strange beast set in the years following the Roman conquest of Britain. Druids, warrior women and underworld forces populate this historical comedy-drama, and with only one series to watch it won't eat up too much of your time.
Lore
Developed by the creator of the popular Lore podcast, this anthology series takes a look at the origins of horror stories, mixing documentary footage with acted scenes. There are only two seasons of the show on Amazon Prime, but if you're looking to stream something scary this is one of the better horror programmes out there.
The Man in the High Castle
Based on the Philip K Dick novel of the same name, this big budget adaptation is based on an alternate-reality United States, vanquished in the Second World War and split in half by German Nazis and Imperial Japan. The current political climate lends an air of urgency to what is otherwise an entertaining, watchable romp.
Sneaky Pete
Starring Giovanni Ribisi, who viewers might recognise most as Phoebe's brother in Friends, this crime drama follows a conman who assumes a former cellmate's identity. He moves in with 'his' estranged family, who take him for who he says he is, and things go from there. Co-created by actor Bryan Cranston, the show doesn't take itself too seriously and is all the better for it.
Catastrophe
The Channel 4 comedy series has made a home for itself on Amazon Prime, meaning this is the best place to dine out on four excellent series of Sharon Horgan and Rob Delaney being at turns hilarious and bleak. Irish teacher Sharon (Horgan) meets American adman Rob (Delaney), and the fling ends up with more than expected.