When the high-powered art lawyer Thaddeus Stauber and his wife, Tracy O'Brien, teamed up to realize their dream house at the beach, the result was an art-filled oasis, equal parts indoors and out. In 2003, the couple purchased a 1950s stucco beach bungalow from the original owner. Located just off the hip and happening Abbot Kinney in Venice, California, they are "on the quieter side, behind the French Market Cafe," says Stauber. AD spoke with the creative couple about living with art and supporting emerging and local artists.
Stauber, a partner at the law firm Nixon Peabody, is known for his finely honed negotiating skills and love of the law. With a specialty in international art litigation, he has advised art world legacy names like Picasso and SFMoMA, as well as current art star Sterling Ruby. His wife, Tracy, is also involved in the art world, with a passion for Latin and South American contemporary art. It comes as no surprise, then, that the family's house is full of pieces they have collected over the years, in every room—including the outdoor spaces.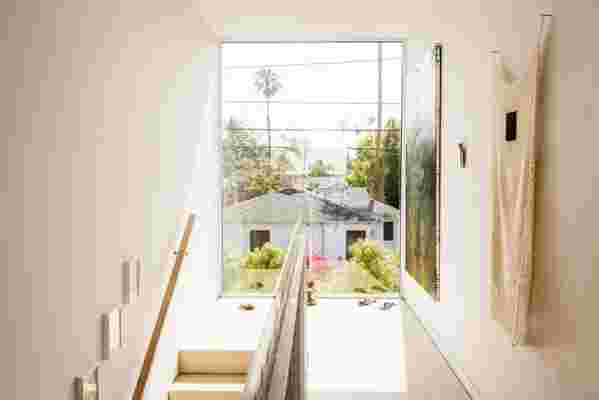 On the second-floor landing near the picture window, works by Rosson Crow, Louise Sartor, Marie Lund, Paloma Bosque, and Amba Sayal-Bennett occupy the sunny space.
After a decade of living in the original house, the beach bungalow underwent 13 months of renovation before the couple, along with their two kids, could move back in. The house has a fairly small footprint, only about 3,600 square feet, and the remodel plan was to open everything up. They added a second floor, and they now have about the same amount of living space outside as inside. All the bedrooms are upstairs and, Stauber says, " there is an outdoor roof deck that is set up like an open-air living room."
Tracy worked closely with architects Michael Ferguson and Kirby Smith of Space International on the interior design. She also curated the art, which strongly represents Latin and South American artists. "We are involved with the Hammer Circle and entertain all the time with them, our art friends, and the kids—we believe in supporting L.A. artists, " she says. Of the couple's commitment to building their collection, Stauber says, " We have a waiting list of things we want."
Tracy says her "favorite spot is sitting by the fire pit and looking into the house." Meanwhile, Stauber's go-to place is "the hallway with the Secundino Hernández painting with the large window and that view on Venice." Either way, for this couple, who hail from Florida and Wisconsin respectively and ended up in Venice via Chicago and New York, life at the beach is very good—especially surrounded by both art and family.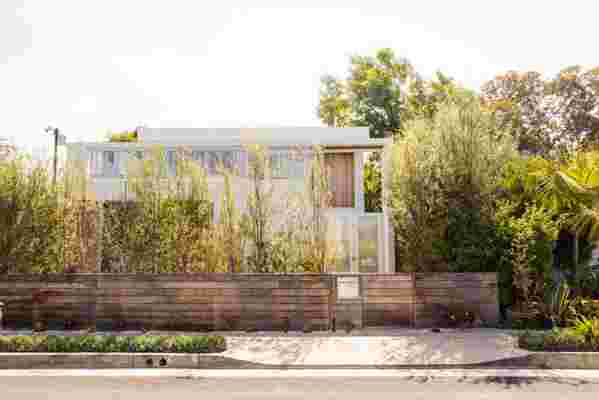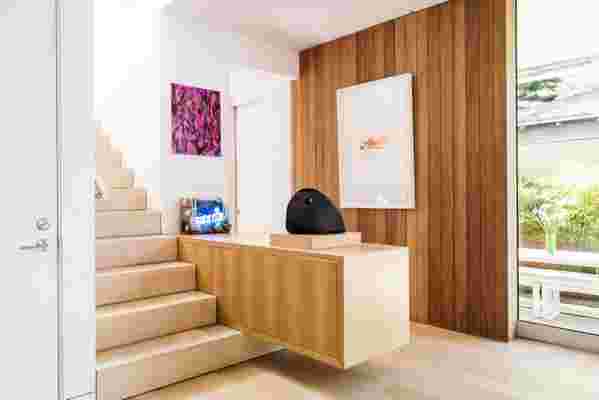 RELATED: A Kennedy Family's Hyannis Port Compound Carriage House Turned Cottage