Ikea and Sonos have officially launched their new home audio collaboration, the Symfonisk picture frame Wi-Fi speaker.
Speculation about the art installation-cum-speaker has been rife since a product listing appeared on Ikea's US website earlier this month and we finally got to take a look at it during a livestream on Tuesday, 15 June.
The picture frame Wi-Fi speaker is the third entry in the Symfonisk range, joining the excellent Symfonisk bookshelf speaker and Symfonisk table lamp we reviewed in 2019 .
But, unlike those products, the Symfonisk picture frame is designed to be displayed front and centre of your living space rather than tucked away in a corner. It won't let you display your own artwork or photos but, instead, allows you to clip in one of 14 panels designed by artist Jennifer Idrizi. In addition, the frame itself is available in black or white.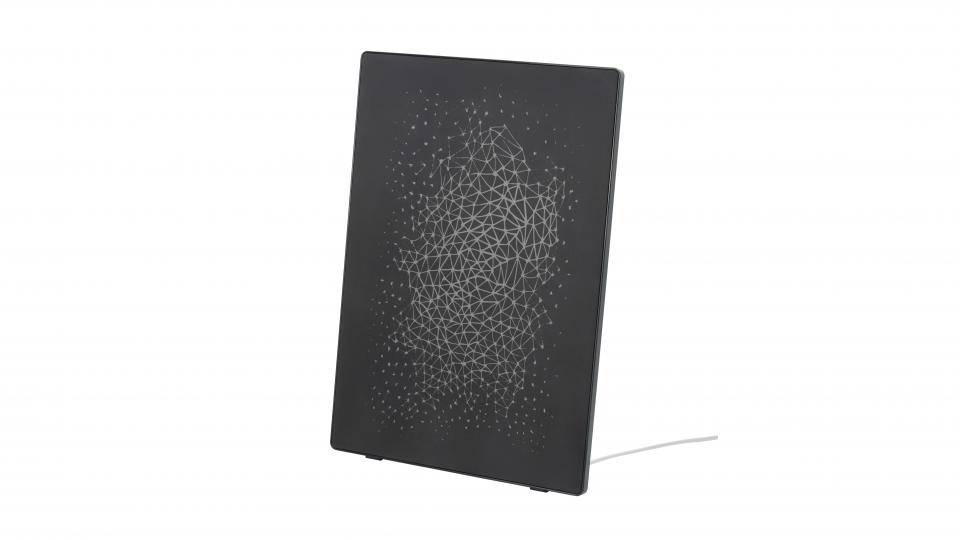 The frame measures roughly 406 x 60 x 559mm (WDH) and can be hung on your wall – in either landscape or portrait – or stood on the floor or shelf using rubber feet designed to reduce vibrations. Those feet are detachable and can be neatly stored away in the back of the frame when not in use.
The speaker is mains-powered and comes with a 3.5m cable in the box. The frame incorporates multiple exits to run the cable out of and the cable can be wrapped around the inside of the frame to hide as much of it as possible from view.
Additionally, the frame features a power-out connector that lets you daisy chain two frames and operate them both from one power source. Physical controls are tucked away on the back of the frame although, for the most part, you'll be using the Sonos app to execute audio commands.
The frame will be available exclusively from Ikea stores and the Ikea online shop from 15 July and is priced at £179, with additional artwork panels sold separately for £17.
Judging by the demonstration in the livestream, switching those panels will be a doddle and, despite there only being 14 available at launch, Ikea strongly hinted we'll see a wider range of designs released further down the line.
Hidden away behind the art is a Wi-Fi speaker that supports wireless streaming via Apple AirPlay 2 and from over 100 streaming services via the Sonos app.
There's no Bluetooth connectivity or voice assistant support, and stereo pairing is limited to the picture frame speakers themselves. However, you can group the frame with other Sonos products through the Sonos app and, if you buy two of them, you'll be able to configure them as rear speakers for the Sonos Beam and Sonos Arc .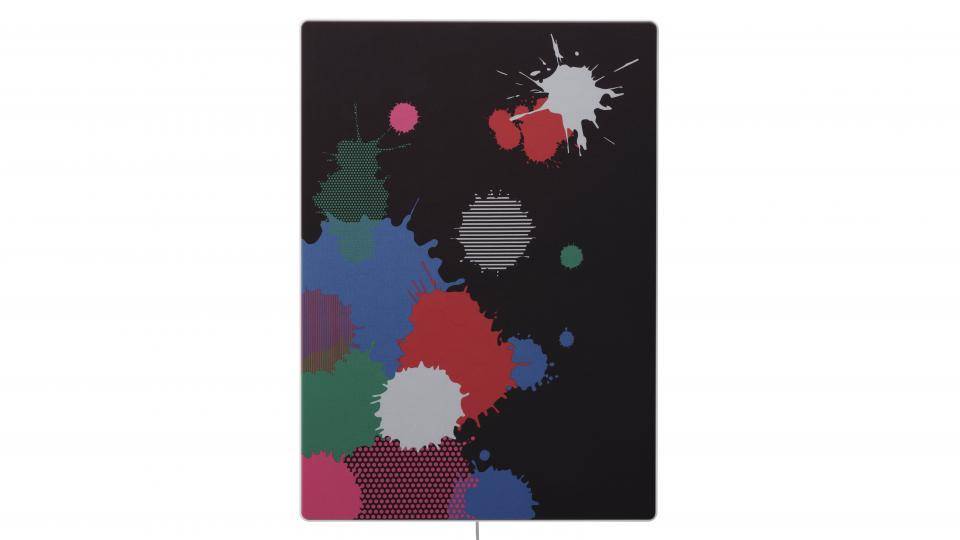 Sonos didn't reveal a total power output for the speaker but we do know that the transducer is comprised of a 102mm woofer and 25mm tweeter powered by digital Class-D amplifiers. The tweeter makes use of a waveguide to shape the direction of sound to deliver a consistent audio experience wherever you are in the room.
Both Sonos and Ikea were keen to stress that the frame is capable of delivering room-filling sound characterised by "clean and clear mids and highs" and a robust bass response. You'll be able to adjust bass and treble levels via the Sonos app but it's not been confirmed whether they'll be EQ presets to play around with.
While the minimalist artworks may not be to everyone's taste, the Symfonisk picture frame Wi-Fi speaker is an undeniably intriguing meeting of audio and art. Whether it can deliver the sound quality we've come to expect from Sonos speakers remains to be seen but, if it does, expect to see it adorning the walls of your interior design-conscious friends' houses by the end of the summer.
We hope to receive a review sample of the Symfonisk picture frame speaker in the coming weeks so be sure to check back for our full review.