People raised Soft outfit to against the hard structure space of the building. Soft outfit is the extension and development of architectural visual space. After decorating, people use some household products. These can be changeable. The changed position can achieve the effect of secondary adornment. Decorate the interior as a whole.
Ⅰ: Furniture
Furniture is the most "huge ethnic group" in the household space. The selection and use of furniture can assist the hard outfit environment. Further, determine the spatial style orientation. It can clear other household to act the role of choose a direction. Furniture is the highlight of soft outfit design.
Ⅱ: Cloth
Cloth art is more and more popular in modern family. Cloth art has unique charm in the soft outfit design. It softened indoor and abrupt line. It gifts the style of bedroom different form. It shows fresh, natural or elegant ornate, romantic or fashionable astyleworthy Cloth art makes room more vivid and comfortable.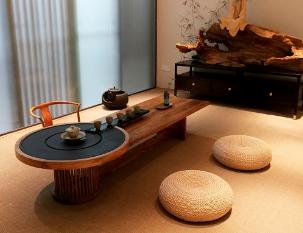 Ⅲ: Painting Article
Paintings are interior outfit elements of special art types. It notices the harmony with the environment and beautify the effect. The rich collocation that adds frame presents a style to be changeable. In particular, the collection of masterpieces can reflect the wisdom and emotion of masters. It will be of great help to us.
Ⅳ: Flowers
The flower can express beautification and purification of the bedroom. It adopts certain techniques. The combination of flower materials makes flowers more pleasing to the eye. Flower can show a perfect combination of nature and human thought. Flowers have a unique language. The viewer will have the interpretation and perception.
Ⅴ: Ornament
Household decorations are related to the size of bedroom space, shape. Host life habit, interest and hobby will affect it. We will consider the overall selection and orientation of space outfit. Achieve the best collocation scheme. Better match into the home space. The overall home design can be more perfect.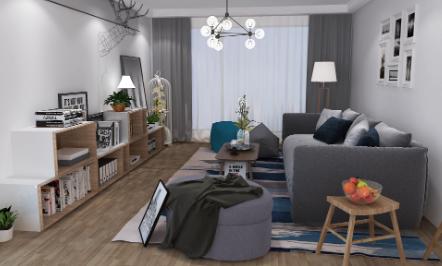 Ⅵ: Luminaires
A luminaire originally refers to an apparatus. It can transmit, distribute and change the distribution of the light source. It has developed for thousands of years. The luminaire once only had the initial single practical function. Then it combines practicability and decoration of different lamps and lanterns. Luminaire can be in perfect harmony with interior furniture and other outfits. Then they create a rich and varied household style.
Ⅶ: Collectibles
It can satisfy people's sense of ownership of the things they like and value. Collecting is undoubtedly the best form. The value and beauty of the collection itself just like the emotion that goes with it. They make it an integral part of home space outfit.
Ⅷ. Daily Necessities
Daily necessities are important and necessary link for home decoration. They complete and enrich the household space. Modern household space outfit values the introduction and integration of lifestyle. They are the most inseparable member in daily life. Daily necessities can be moving. They are the heart of the resonance with the weapon.