Senior citizens make up the country's fastest-growing population, according to the latest U.S. census results. They're outpacing the growth of the general population at a rate of 15.1 percent to 9.7 percent, and the total number of individuals over 65 is projected to nearly double before 2050.
In anticipation of this trend's impact, New York City 's Department for the Aging released an Aging in Place Guide in 2016 outlining how simple design choices can allow seniors to safely live independently for longer. "The guide is part of an effort to make NYC a better place to grow older," said Zenovia Earle, director of public affairs for the DFTA, in reference to the city's broader-reaching age-friendly NYC initiative.
Karen Kubey, who edited the guide in collaboration with the DFTA and AIA New York Chapter Design for Aging Committee, emphasized that design professionals have an important role to play alongside government efforts. "While social and health services for seniors are critical, even the smallest residential design retrofits can have potentially life-saving impacts," she said. "From preventing falls through something as simple as choosing the right kind of carpet, to designing beautiful, welcoming shared spaces to help address social isolation, architects and interior designers have the chance to improve, and even extend, the lives of seniors." Kubey is an urbanist whose practice specializes in housing and health.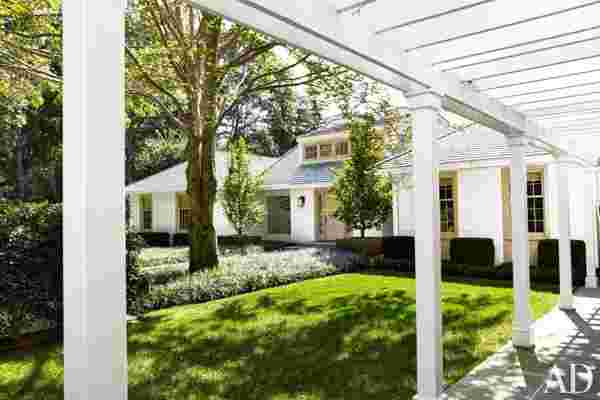 Aging in place is strongly linked to greater health and happiness outcomes for seniors, particularly when social isolation concerns are addressed, but it has historically been perceived as a viable option only for those who can afford home health aides or whose family members can provide full-time care.
Susan Wright, managing principal at IBI Group, Gruzen Samton Architects and a member of the AIA New York Chapter Design for Aging Committee, identified the challenge. "That's not the situation for most Americans. I want to be able to stay in my house. I want my mom to be able to stay in her house. It's really traumatic for people to be forced out of their homes."
Even if you are in superlative health, Wright advises homeowners in their 50s and 60s to consider aging-in-place principles when renovating. "I know," she says, "nobody likes to think about it." But Wright and the Aging in Place guide emphasize how subtle design choices can have a profound impact on how long you can comfortably live in your own home, without compromising your aesthetic aims.
Opt for mechanisms that are easier to operate when mobility is impaired. For example, choose door levers over doorknobs. Light switches with a rocker panel are preferable to a toggle switch. Awning-type window units are the easiest to open and close.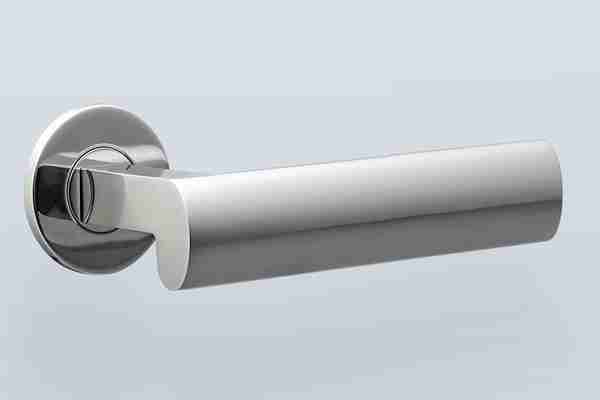 Consider how technology-powered devices can facilitate aging in place. Mechanisms like front door locks, lighting, or thermostats that you can control with a smartphone can be easier to operate in advanced age. Though when exploring these options, consider maintenance requirements, the risks associated with malfunctions, and whether they can be operated on a device with a larger screen, like a tablet. Icons can be difficult for the visually impaired to navigate on a smartphone screen.
Wainscoting, chair rails, or shelves that protrude from the wall can aid balance, as long as they are thick enough to grip and securely attached to the wall.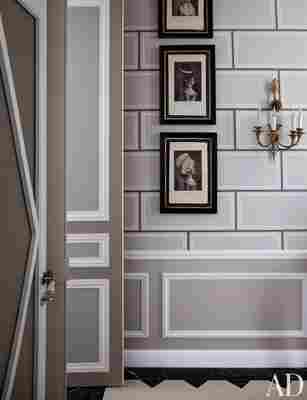 To reduce glare and shadows, which create trip hazards for seniors with faultier depth perception, install indirect lighting. To reduce how often you'll need to change light bulbs, install LED fixtures. The Aging in Place guide recommends a color temperature between 2,700 and 3,000, as well as a color rendering index of 100. Two-way switches are recommended. They are particularly useful in bedrooms, so you can turn the light on upon entering through the doorway, and turn it off from the bedside.
Install electrical outlets at 18-to-24 inches off the ground, to reduce how far you'll have to bend down to access them.
If you live in a multi-level home, locate the master bedroom on the ground level, and include a bathroom on each floor.
Opt for soft and smooth surfaces, like cork, rubber, and linoleum. These softer surfaces will be kinder to joints but won't pose a trip hazard, like high-pile or excessively padded carpets can.
Keep flooring smooth and level, to the extent you can. Where level changes are unavoidable, signal them with a change in material, texture, or color, but avoid strong patterns or shiny surfaces that may interfere with depth perception.
"Just be a little bit conscious of how level changes will impact someone with impaired vision who is more susceptible to tripping," Wright suggests. "If you have a threshold in your house, you know what's a really quick and cheap fix? Grab a can of paint and paint it in a different color."
Include a surface where you can sit to prepare meals. Standing for long periods of time may become more onerous as you age.
Consider an island on wheels, so that the position could be adjusted to provide clearance for a walker or wheelchair.
Don't install cabinets over the stove. Leaning over a hot surface can pose a hazard, particularly when balance is impaired.
Opt for drawers under your countertop, in place of lower cabinets.
D-type pulls are the easiest to grip when opening and closing cabinets.
An adjustable-height showerhead with a handheld wand can extend your ability to bathe independently, an activity that can have a demonstrable impact on preserving emotional wellbeing and sense of dignity.
If you're building a new shower, choose a no-threshold or walk-in shower and consider incorporating a seat into the design. If you're renovating an existing shower, base-row wall tiles that contrast with the floor tiles can help you distinguish between wall and floor more readily.
If you have a bathtub and shower combo, a shower curtain is preferable to sliding shower doors. Shower door tracks should not be installed on the bathtub rim.
Standard towel bars are not designed to support body weight, but many manufacturers do offer grab bars specifically designed to replicate the appearance of a tower bar and aid mobility.
Thermostatic shower controls and anti-scald water devices can help protect against injury. The Aging in Place guide recommends a maximum water temperature of 120 degrees.
For more information, consult the NYC DFTA's Aging in Place Guide for Building Owners . If you're planning a renovation, consider hiring an architect or designer certified in Aging in Place.