The first large-scale museum survey of acclaimed architect David Adjaye is currently on view at the Art Institute of Chicago, the traveling show's only North American venue. Titled "Making Place: The Architecture of David Adjaye," the exhibition celebrates the Tanzanian-born architect's socially conscious, historically informed designs, which can be found across the globe.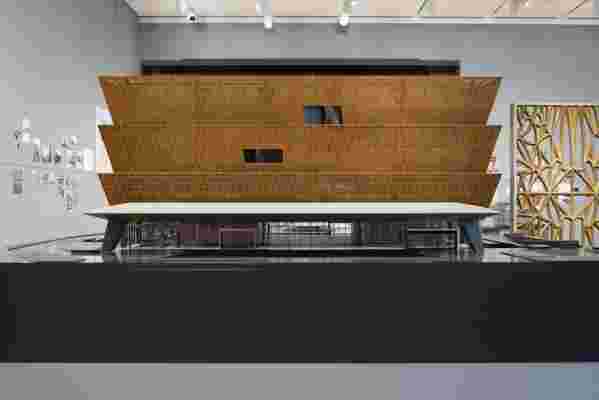 The exhibition is on view through January 3.
Regarded as a leading architect of the 21st century, Adjaye—who most recently made headlines for his design of the new Linda Pace Foundation in San Antonio and for the completion of a mixed-use development in Manhattan's Sugar Hill neighborhood—has devised such high-profile and innovative structures as the Nobel Peace Centre in Oslo, the Smithsonian National Museum of African American History and Culture in Washington, D.C., and the Moscow School of Management Skolkovo.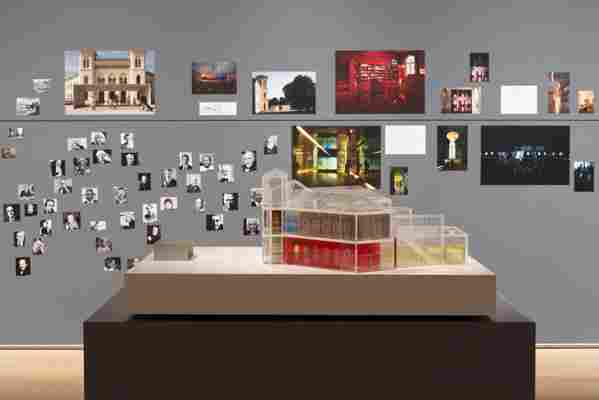 Another installation view.
The museum's survey includes drawings, sketches, building mock-ups, and 3-D models of some of these iconic creations, along with a new film featuring interviews with many of his collaborators. Because the architect's practice is largely influenced by visual art (Adjaye has worked with Chris Ofili, Olafur Eliasson, and, most recently, Okwui Enwezor on the design for a Venice Biennale exhibition space), Adjaye wrote commentary for several pieces of African art on display at the institute that shed light on his inspirations and interests.
Through January 3 at the Art Institute of Chicago, 111 South Michigan Avenue; articdu