In the contemporary world, people often want their homes to be more than just a shelter—they want them to be works of art with personalities in their own right. Thus many hire some of the world's best architects to craft such structures. The new book Homes for Our Time by Philip Jodidio ( Taschen, $70 ) surveys more than 50 houses by names like Shigeru Ban and MVRDV that have redefined the aesthetic notion of the traditional home over the last two decades. Rather than focus on particular geographical regions, Jodidio ensured a global selection to truly encompass the widest perspective of the contemporary home. "House design has evolved and spread in terms of innovation and quality, in part because information about any part of the world can now be shared on the internet instantly. The rise of modernism saw a decided Western bias that influenced architectural criticism for decades," he writes in the introduction. "The final [selection of homes in the book] might be considered a subjective overview of recent houses by architects of note, with a clear intention to avoid privileging any specific part of the world or style of design. There are small homes and big ones, beach houses and forest refuges, with only one realization presented for each architect." Here, we look at nine of our favorite houses from Homes for Our Time .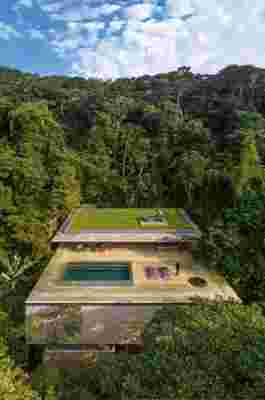 Malik Architecture's House of Three Streams in Lonavala, Maharashtra, India embraces the forest canopy.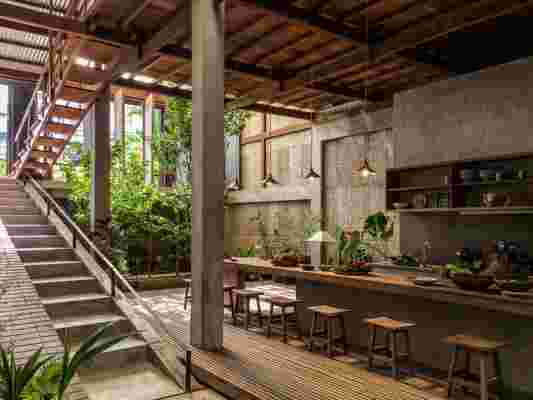 Shunri Nishizawa simply calls this home House in Chau Doc, located, of course, in Chau Doc, Vietnam. It redefines indoor-outdoor living in an urban context.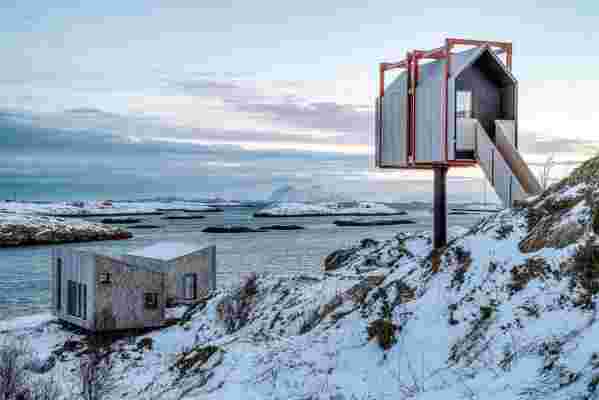 Rintala Eggertsson + TYIN collaborated on Fleinvær Refugium, located on Fleinvær Island, Nordland, Norway.
Aranguren & Gallegos's Encina House in San Lorenzo de El Escorial, Spain, works contrasting materials like concrete and wood.
Shigeru Ban's Triangle House in Tokyo features a geometric wood-beamed ceiling.
Malik Architecture worked across multiple levels for the House of Three Streams, located on a hillside in Lonavala, Maharashtra, India.
In Xu Fu-Min's Returning Hut, set in Xiamen, Fujian, China, the line between man-made and nature is blurred.
Vo Trong Nghia works vertically in House for Trees, located in Ho Chi Minh City, Vietnam.
Homes for Our Time .
RELATED: These Are Among the Most Iconic Houses of the 20th and 21st Centuries