David Silverman was a lawyer at Sony for 19 years before he decided to ditch the day gig and devote himself to documenting Los Angeles homes. Now the Los Angeles native is a full-time "home biographer" who custom-makes one-of-a-kind books, each tome an in-depth domestic dissertation about a specific Los Angeles house. "I wanted to be an architect as a kid, but I couldn't draw and I was bad at math," says Silverman, who was first hired by a friend of his sister to write not one but three books as gifts.
One turned out to be Shirley Temple's former home. The book ballooned to 250 pages and included information on a three-story playhouse at the property, which also comprised an 80-person theatre, a basement bowling alley, and a museum for her dolls and costumes. Temple moved into the house full-time when she married her first husband, John Agar, at age 17.
Silverman joins an unlikely guild of domestic explorers in Los Angeles, each dedicated to documenting the city's architectural jewels as well as the people, events, and scandals housed within. The group includes architects, attorneys, bankers, and realtors, united by a passion for tracking Los Angeles's domestic gems.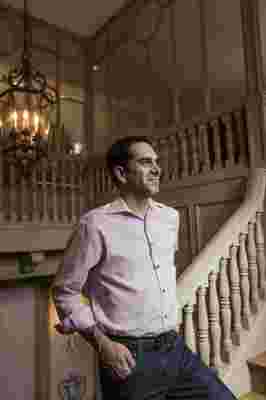 Home biographer David Silverman.
There's Kathleen Tuttle, a deputy-in-charge at the District Attorney's Office by day but a tireless architectural researcher by night, resulting in books about lesser-known Los Angeles architects such as Sylvanus Marston. And Steve Keylon worked at a bank for 28 years before devoting himself full-time to becoming the ultimate authority on Southern California's landscape architects.
Today Silverman works with clients including real estate agents looking for the ultimate "thank you" gift (his custom researched and designed hardcover books start at $7,500) as well as people eager to mine their home's history in coffee-table tome form.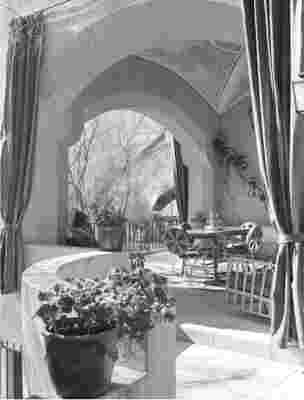 The veranda of The Willows in Palm Springs, designed by William J. Dodd in 1924—the subject of a book by L.A. domestic explorer Steve Vaught.
Clients of Silverman's L.A. House Histories include people like Nicolas Berggruen, the founder of private investment firm Berggruen Holdings and owner of the Holmby Hills mansion originally designed for Edie Goetz, the daughter of MGM founder Louis B. Mayer. Silverman's job: to write, design, and lay out an exhaustively researched book on the Gordon Kaufmann–designed Georgian Colonial. "They want the book for historical interest, but also to inform design decisions they make moving forward," says Silverman, who is also working on two books for Benedikt Taschen, owner of both John Lautner's Chemosphere and a 1930s estate built by producer and studio executive David O. Selznick.
Steve Vaught also left his day job at a movie studio to focus on writing about L.A.'s trove of iconic homes, with a razor focus on separating fact from fiction. "I don't trust the things that other people have written. Going into so many old houses, I started building up research because there weren't many books, and if there were, many were inaccurate," says Vaught, who relies on building records, old newspapers, as well as studio archives that he uses to verify actors' addresses.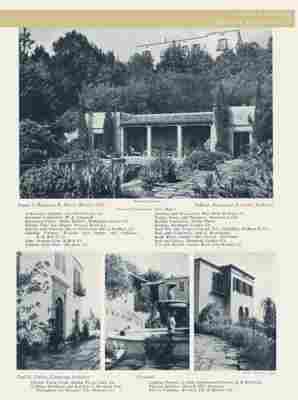 A page from Architects of Southern California 1920-1940: Roland E. Coate by Marc Appleton, Bret Parsons, Steve Vaught.
Vaught has currently finished his fifth book, which will join other publications such as Einstein Dreamt Here , his exhaustively researched and illustrated book about The Willows in Palm Springs, designed by William J. Dodd in 1924. "It's one of the oldest houses in Palm Springs and it's one of the only [specific] places in U.S. where Albert Einstein was verified to have stayed."
Vaught is also contributing to what is the most extensive project documenting L.A. architectural history: Bret Parsons and Marc Appleton's 12-volume oeuvre of the greatest Los Angeles homes built between 1920 and 1040. The first, published in 2016, focused on Gordon B. Kaufmann; their most recent book covers architect Roland Coate. "I'm a realtor by day and write these books by night," says Parsons of the books that compile all Architectural Digest articles on each architect between the 1920s and 1940s. "The majority of these homes are still standing. We know the bulldozers are going to get these homes one day and we want to preserve them now."
RELATED: Jennifer Aniston, Frank Sinatra, and Ellen DeGeneres Have Called This Midcentury-to-Modern Enclave Home