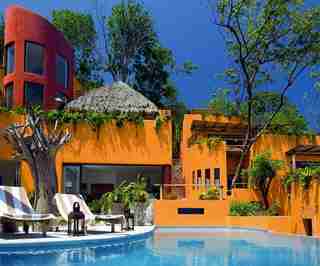 dam-images-architects-2009-01-open_audition_ny-01_open_audition_ny.jpg
Alberto Alvarez Valdivia is the architect and resident of Villa Mandarinas, a seven-bedroom house located on the coast of Mismaloya near Puerto Vallarta, Mexico.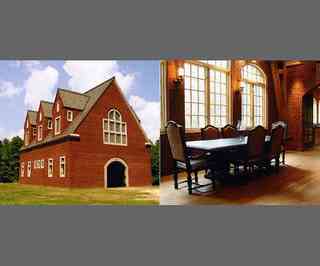 C. CLAY CHAPMAN
Architect, sculptor and painter C. Clay Chapman ( www.intowncottageom ) designed and built these two brick homes—located in Georgia and Tennessee—from the ground up. Chapman is based in Decatur, Georgia.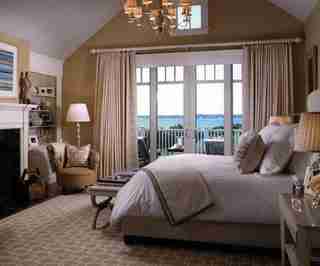 KIM COLEMAN
Kim Coleman of Kim Coleman Interiors ( www.kimcolemanom ) designed the look of a home located in Southampton, New York. Coleman maintains offices in Glen Head, New York, and Palm Beach, Florida.
VICTORIA BREEN GELBER
A Connecticut couple commissioned architect Roger Bartels of Bartels-Pagliaro Architects ( www.bartels-pagliaroom ) to develop a modern beach house for them in Westport. The interior design was created by the owner, Victoria Gelber, with help from Kathy Groener of K D Design.
IRENE IOFFE
Irene Ioffe of R.S. Granoff Architects ( www.granoffarchitectom ) was the architect and—in collaboration with Barrie Rosen—the interior designer of a 6,500 square foot house in Bridgehampton, New York. The residence, which was designed as a vacation home for a family with two kids, was completed in September 2007.
ERIN LISTON BERT LINDSAY
In Warren, Vermont, architectural designer Erin Liston and Bert Lindsay of Lindsay Custom Builders, Inc. ( www.lindsaycustombuilderom ) took an existing farmhouse and built a garage connector and barn. An existing milk house was moved to create a courtyard.
MARSHA RUSSELL
Marsha Russell of Satinwood, Ltd. ( www.satinwood-ltdom ) submitted a property called Studio Hill that the company restored and renovated. Located in Briarcliff Manor, New York, the property consists of five hilltop acres and offers views of the Hudson River. The before photo is from 1913.
CARL VERNLUND
Photographer Carl Vernlund ( www.vernlundom ) of Berlin, Connecticut, submitted a house designed by architect Deirdre Sheerr-Gross, AIA ( www.sheerrwhiteom ). The Shingle Style home, situated on a wooded peninsula on a northern New England lake, was built by McGray Nichols ( cgray-nicholom ) with interior design by C. Beston Co. ( bestonom ).