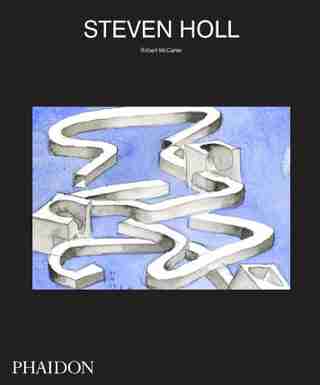 The impressive work of New York–based architect Steven Holl is surveyed in a new monograph by architecture critic Robert McCarter, who has known and taught with Holl for over 30 years. Out October 26, Steven Holl (Phaidon, $95) explores the architect's most important projects—both realized and not—since 1974. Photographs of the projects are supplemented by Holl's watercolor concept drawings, giving the reader further insight into his process.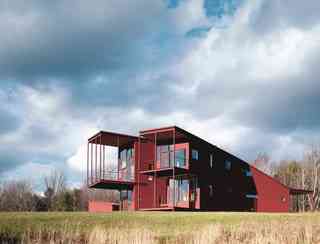 A residence overlooking New York's Catskill Mountains, known as the Y-House, was completed in 1999. A sloping roof gradually rises from the one-story entrance to the bi-level portion of the home to maximize the southern views.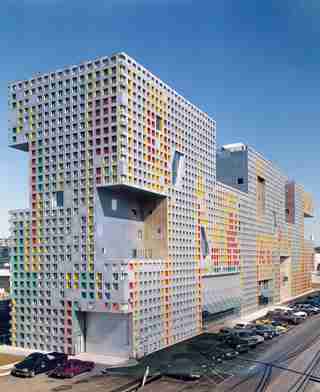 At Massachusetts Institute of Technology's Simmons Hall, built in 2002, Holl applied color to the frames and heads of the windows on the aluminum-clad concrete structure so that colored light would suffuse the interior.
For the 2006 residence at the Swiss Embassy in Washington, D.C., Holl, along with Swiss architect Justin Rüssli (a former employee of Steven Holl Architects), conceived a sleek building with charcoal-stained concrete and white glass—a nod to the rocks, snow, and ice in the Swiss Alps.
For Seattle University's Chapel of St. Ignatius (1997), Holl took advantage of the city's unpredictable weather to create a dramatic yet playful display of colored lights. Complex roof forms direct light to particular areas through colored glass lenses, resulting in a contemporary version of stained glass.
A concept watercolor for the Chapel of St. Ignatius, depicting seven bottles of light in a stone box.
Holl's first commission in China was this 2.5-million-square-foot housing complex, completed in 2009. Holl and his partner Li Hu were inspired in part by Rockefeller Center's bi-level public spaces, envisioning a series of interconnected towers with passageways and gathering areas on multiple levels and a central, street-level open court.