While we've been big fans of Roku's streaming devices, including the Roku 3 and Roku Streaming Stick , one complaint we've levelled against the streaming company was the lack of a search feature. A feather in Roku's cap is certainly its extensive support for apps (or as Roku call them 'Channels') including a host of on-demand services including BBC iPlayer, ITV Player, Demand Five and All4 and premium services such as Sky's Now TV.
However, the inability to perform a basic search meant you had to manually navigate through densely populated channel categories to find the content you wanted. Further adding to the frustration was the inability to add new channels via the web interface in the UK, which would have alleviated the issue.
Updated Roku software
Roku has at least made strides to tackle the problem with its new update that will be hitting all of Roku's devices starting from today. The new software update will introduce 'Roku Search', which brings with it the ability to search for individual channels, so if you know there's an obscure channel you want to add, such as the multitude of foreign channels available, it will be much easier to now find.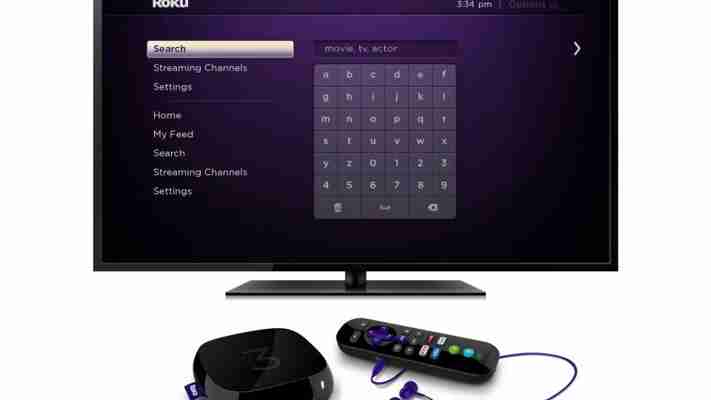 Additionally, Roku Search will also be a new content discovery platform allowing you to search for content to watch based on actors and directors or to search specifically for movies or television shows. Content such as films or television shows are listed based on the channel they're available through and it makes it easy to see if you need to add a new channel for access or if a separate subscription is needed, such as for services including Netflix. At launch the only channels to integrate into Roku Search will be Netflix , Snagfilms and Popcornflix but this is set to include more over time.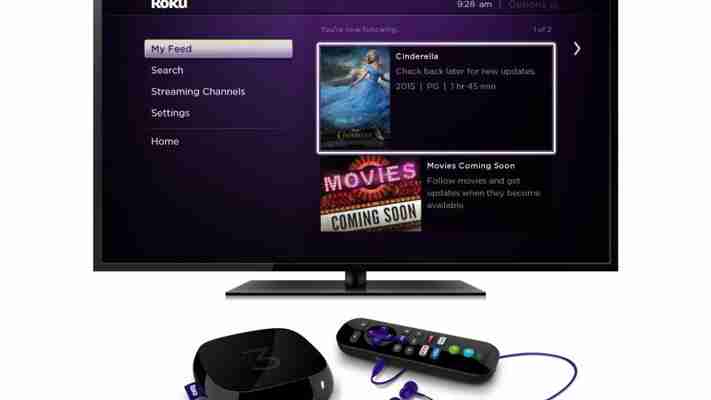 The new update also brings with it 'Roku Feed', which will allow users to subscribe to movies that are coming soon. This pulls together updates into a constantly updating timeline-style feed so that you know when content becomes available on any of Roku's channels, as well as letting you know about changes in pricing if it's available for rent.
We were given an advance look at the new search functionality and Roku Feed and it immediately overcame our main issues with Roku's software. We could see how it would improve the user experience making it easier to find the content you wanted to watch and removing some of the frustration of navigating through a lot of content. The new search functionality will be rolled into the Roku app updates for iOS and Android, which will also make inputting search terms easier.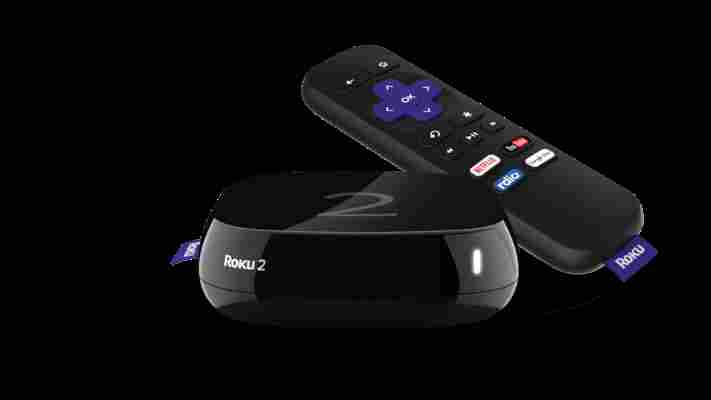 New Roku 2
Available in early May, Roku has also announced an updated version of the Roku 2. The Roku 2 matches the internal specifications and performance of the Roku 3 but comes with a less fully-featured remote control that is devoid of the motion sensing capabilities of the Roku 3's. It will, however, include new shortcut buttons to popular channels such as Netflix and YouTube. The new Roku 2 will be available for £69.99 when it launches. We'll be sure to give it a review when it's available as well as give more hands-on time with the new software update.