This fall, a number of cities around the world will celebrate the openings of major new museums—many of them with architecture as worthy of awe as the art itself. Some openings, like the Jean Nouvel–designed Louvre Abu Dhabi, will be seismic events for the architectural world. Others, like the Museum of Modern and Contemporary Art in Jakarta, signal the maturation of their country's flourishing arts scenes into subjects of international interest. From Cape Town's Zeitz Museum—the first major museum in Africa devoted exclusively to contemporary art—to the Bible Museum in Washington, D.C., where visitors can roam a garden filled with plants referenced in the good book, the next few months will bring a bounty of new places to wander, learn, and find inspiration for years to come.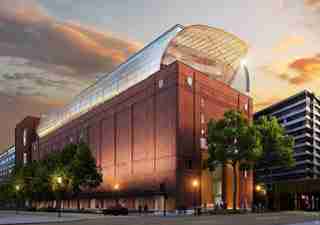 Museum of the Bible, Washington, D.C.
A few blocks from both the Capitol and the National Mall, the 430,0000-square foot Museum of the Bible (designed by SmithGroupJJR) plans to welcome its first crowds this November. The private museum is being funded by Hobby Lobby President Steve Green, who will also provide 40,000 artifacts from his collection, including papyrus fragments of the New Testament. Old Bibles and archives aren't the only items on the docket, however; the museum is also slated to include immersive experiences like a biblical garden, where visitors can see what a hyssop bush or a rose of Sharon looks like before nibbling ancient snacks like flatbread and date honey in the café.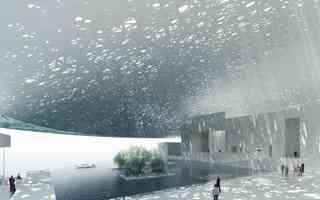 Louvre Abu Dhabi, Abu Dhabi, United Arab Emirates
Long delayed, the Louvre Abu Dhabi is finally poised to open this fall. Designed by French Pritzker Prize–winner Jean Nouvel, the museum promises to be worth the wait: Part of the city's Saadiyat Island cultural district, it will be capped by a star-latticed dome, dappling visitors with varied patterns of sunlight. The collection includes more than 600 artworks, manuscripts, and objects of historical and cultural significance, with more than 300 masterpieces on loan from French institutions.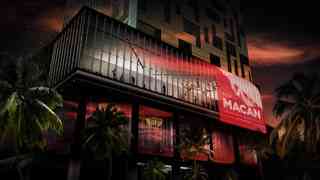 Museum of Modern and Contemporary Art (MACAN), Jakarta, Indonesia
Indonesia's first international modern art museum, the Museum of Modern and Contemporary Art (MACAN) , will open this November, coinciding with the Jakarta Biennale. The 43,000-square-foot space, with interiors by MET Studio Design Ltd., is located in a mixed-use building and will feature the work of Indonesian artists like Raden Saleh and Affandi, as well as international stars like Ai Weiwei, Jeff Koons, and Gerhard Richter. For the inaugural exhibition, curators Charles Esche and Agung Hujatnika will present some 90 works from the collection of museum founder Haryanto Adikoesoemo.
National Museum of Contemporary Art (EMST), Athens, Greece
After a soft launch in October 2016, the new location of the National Museum of Contemporary Art (EMST) in Athens is finally due to open this fall. Following an architecture competition, EMST awarded 3SK Stylianidis Architects, I. Mouzakis & Associate Architects, Tim Ronalds Architects, and K. Kontozoglou the task of collaboratively refurbishing the historic FIX Brewery.
Remai Modern, Saskatchewan, Canada
Canada's newest home for contemporary artwork, Remai Modern in Saskatchewan, officially opens in October. The modernist building, designed by Canadian architect Bruce Kuwabara, features roughly 130,000 square feet of total space which can be used for various functions.
Musée Yves Saint Laurent, Marrakech
The Musée Yves Saint Laurent in Marrakech, opening in the fall, will celebrate the life and work of one of the 20th century's most defining figures in fashion. The museum, designed by French architecture firm Studio KO, will feature a permanent collection of Saint Laurent's work staged by Christophe Martin, as well as a gallery, café, and restaurant.
King Abdulaziz Center for World Culture, Dhahran, Saudi Arabia
This futuristic design admired by architecture lovers the world over is slated to open late this year. The King Abdulaziz Center for World Culture in Dhahran, Saudi Arabia, was designed by architects at Norwegian firm Snøhetta. The cultural center will include a cinema, library, museum, and auditorium.
Zeitz Museum of Contemporary Art Africa, Cape Town, South Africa
The Zeitz Museum of Contemporary Art Africa in Cape Town is the first major museum in Africa dedicated exclusively to contemporary art. The 100,000-square-foot space within the historic Grain Silo Complex—designed by world-renowned architect Thomas Heatherwick—is also the largest museum to open on the continent in over a century.
Institute of Contemporary Art, Miami
Opening in December, the Institute of Contemporary Art, Miami 's new location is an impressive 20,000 square feet of exhibition galleries and a public sculpture garden. Aranguren + Gallegos Arquitectos is the architecture firm who designed the building. The design of the Sculpture Garden was done by Project-Space/Jonathan Caplan in association with Fernando Wong.