As summer gives way to autumn in September, schools reopen, days get shorter and nights get cooler. Given the times we're living in surrounded by a pandemic, nothing is better than some escapism which is best achieved by relaxing in front of your telly. If you're a movie-buff, few platforms have the quality of films available on Now TV and Sky Cinema. What's even better is that both services now have huge discounts that you can avail of, for a limited time.
Now TV and Sky Cinema have over 1,000 films, with new premieres every day to keep you thoroughly entertained. With so many options available, though, it can sometimes be daunting to find something you like, so we've done the heavy lifting to find you the best movies that the platform has to offer in seven different categories.
For a limited time only, Sky Cinema is available to both new and existing customers for £11/mth over and above your Sky TV subscription. Contracts usually last 18 months and if you don't have Sky TV, you may need to pay an initial setup fee to get things started. But, if you prefer a no-frills service that doesn't have these formalities, then we've got you covered.
Now TV is a subscription-based streaming service from Sky that gives you instant access to the latest TV shows, movies and sporting events on every device. Customers can pick from a number of passes, including the Sky Sports Pass, the Kids Pass and the Hayu Pass (great for reality TV aficionados).
But if you're an avid film-watcher, for whom offerings from Disney Plus, Amazon Prime and Netflix just don't cut it any longer, then Now TV Sky Cinema Pass is the best option for you. Viewers can watch or live stream every movie that Sky Cinema viewers can access – all from the comfort of their homes.
READ NEXT: Now TV Passes explained
How to get Now TV Sky Cinema Pass
It's easy as pie to sign up to Now TV with the Sky Cinema Pass. This costs £12/mth, but comes with a seven-day trial. If you decide the service isn't for you within that time, it's easy to cancel your subscription, and you won't be charged beyond your trial period. Otherwise, you'll be charged the regular monthly price thereafter, and you can cancel your subscription at any time.
You can log into your Now TV account on up to six devices (including PCs, mobile devices and even gaming consoles), and use it on any two of these devices simultaneously. With all UK cinemas closed for the foreseeable future, we reckon now's as good a time as ever to grab your ice-cream and settle in for a summer of home viewing.
For an insight into the movie magic on offer, we've rounded up the definitive (read: subjective) list of best films on Now TV's Sky Cinema Pass. Read on for our picks.
READ NEXT: What's new on Now TV and Sky Cinema this month
Movie Franchises
The Lord of the Rings trilogy (2001-2003)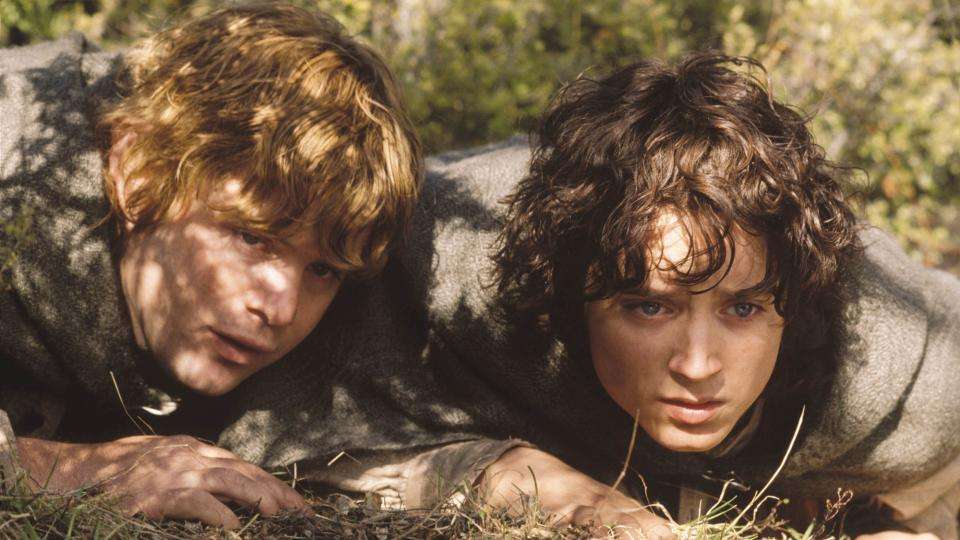 Peter Jackson's Lord of the Rings trilogy is one of the most successful film franchises of all time. Based on the books by English author J.R.R. Tolkien, it tells the story about the One Ring and how it must be destroyed in order to put an end to its maker, the evil Lord Sauron. This task is entrusted to jolly hobbit Frodo Baggins and his trusted companions who form The Fellowship. Watch as they make the arduous journey from the peaceful Shire to the pits of hell in Mordor throughout the course of three long but thoroughly entertaining films.
All eight Harry Potter films (2001-2011)
Based on the best-selling novels by J.K.Rowling, the Harry Potter films follow Harry and his best friends Ron and Hermoine as they attempt to defeat the Dark Lord Voldemort. A franchise for the whole family - there's darkness and scares for the adults, and a fantastical world for the children to get lost in. Sky Cinema and Now TV are the only places where you can now stream all eight Harry Potter films instantly in the UK.
The Godfather trilogy (1972-1990)
Inspired by the 1969 novel of the same name by Mario Puzo, the Godfather trilogy – directed by Francis Ford Coppola – is often considered as one of the greatest film series of all time, winning nine out of the 28 Academy Awards in all the categories it was nominated in. Based on the Italia mafia, the crime series stars (the very young) Al Pacino, Diane Keaton, Marlon Brando and Robert Duvall in acting roles that solidified their reputation for a lifetime.
Other Movie Franchises:
The Matrix trilogy
All the Transformer films
All the Fast and the Furious films
Christopher Nolan's Batman trilogy
All the Mission Impossible films
All the Men in Black films
All three Jumanji films
Buy Now TV Sky Cinema Pass
Family Films
Frozen 2 (2019)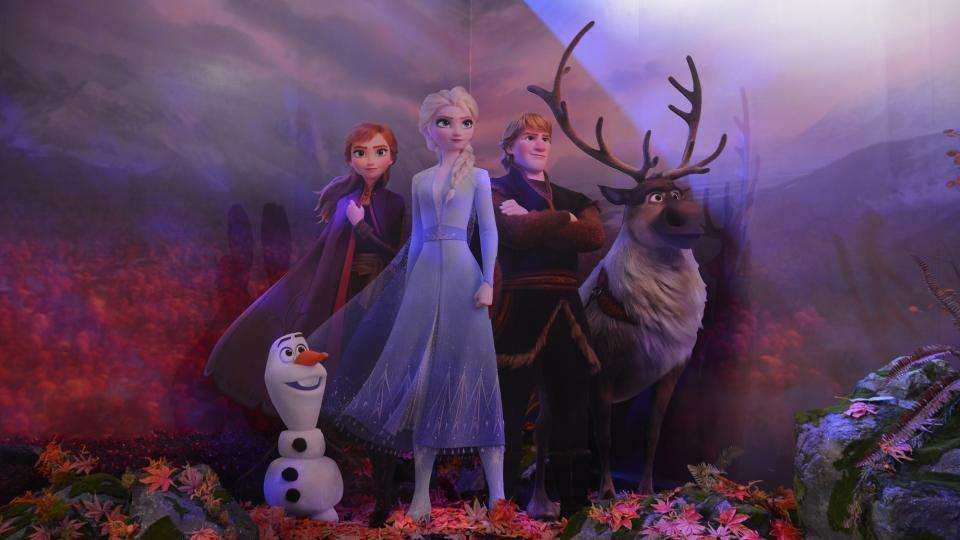 2013's Frozen was one of the best-animated films of the last decade, so it was only a question of when Anna, Elsa, Kristoff, Sven and Olaf would return for a sequel. Last year's Disney hit may have not hit the same high notes as the original, but it's still an enjoyable film with characters your kids will fall in love with. On a cautionary note, we did find this sequel slightly darker than the uplifting original.
Toy Story 4 (2019)
The fourth instalment of Pixar's popular Toy Story franchise follows from its predecessor and sees the return of your favourites animated characters, including Woody, Buzz Lightyear, Bo Peep and Forky. It surpassed expectations when it released in theatres last year, which was not surprising considering it released almost a decade after Toy Story 3.
Aladdin and The Lion King (2019)
Ok, yes, we cheated here, that's two films but we had a hard time deciding which one to leave out, so we kept them both in. 2019 saw two live-action remakes of two of the biggest Disney animated films from the '90s. The Lion King remake is now the highest-grossing animated film worldwide, while Aladdin stars Will Smith as everyone's favourite wish-granting genie.
READ NEXT: The best family films on every streaming service
Other Family Films:
Scooby-Doo 1 and 2
The Incredibles 1 and 2
Matilda
Annie
Tangled
Cars
Buy Now TV Sky Cinema Pass
Romantic Films
Titanic (1997)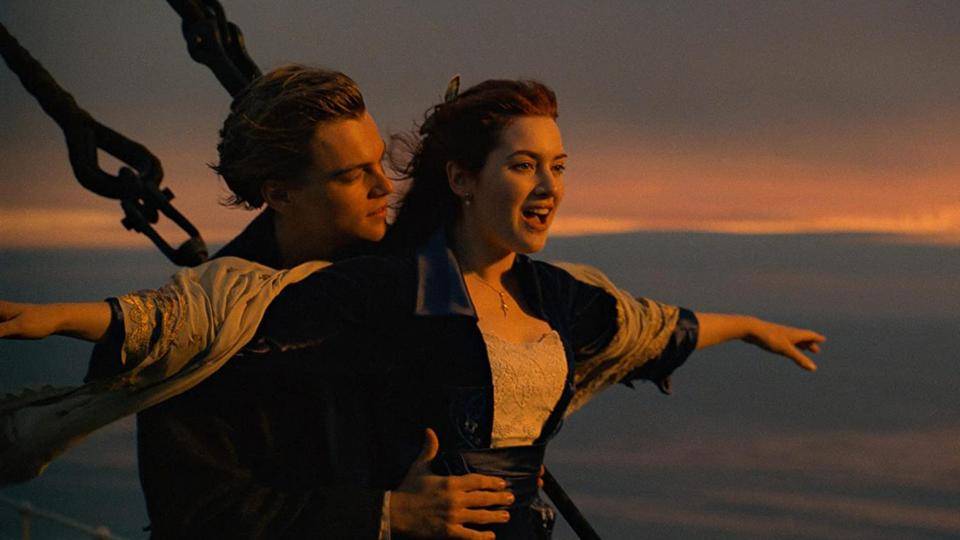 The RMS Titanic sank on its maiden voyage from Southampton to New York on the morning of 15 April, 1912. In 1997, James Cameron realistically depicted the fateful events of that night, told through the tragic love story of Jack (Leonardo Dicaprio) and Rose (Kate Winslet). Yes, you've probably watched the movie a thousand times and know the ending, but the romance and sinking probably make for better watching on your 4K TV , if you have one.
A Star is Born (2018)
As country-rock singer Jackson Maine's popularity wanes, his muse's star rises, but can they save each other before it's too late? Even though it's a story that's been retold many times before, Bradley Cooper's directorial debut is definitely worth watching, especially for its music and Oscar-winning song 'Shallow'. A tale of love so touching it's enough to make even the hardest of hearts melt.
Bridget Jones' Diary (2001)
Perfect for when you just want to tell the world to "Bugger off!". Get yourself a pint of Ben and Jerry's, a bottle of red, and a straw – it's what Bridget would have wanted. Watch as Bridget, played charmingly by Renee Zellweger, attempts to change her life around now she's turned the ripe age of 32. Soon she finds her plans for betterment interrupted by some unexpected visitors. The sequel to this hit movie - 2004's Bridget Jones: The Edge of Reason – is also available to stream.
Other Romantic Films:
Ghost
Friends with Benefits
Alfie
Indecent Proposal
Roman Holiday
Buy Now TV Sky Cinema Pass
Superhero Films
Spider-Man: Into The Spider-Verse (2018)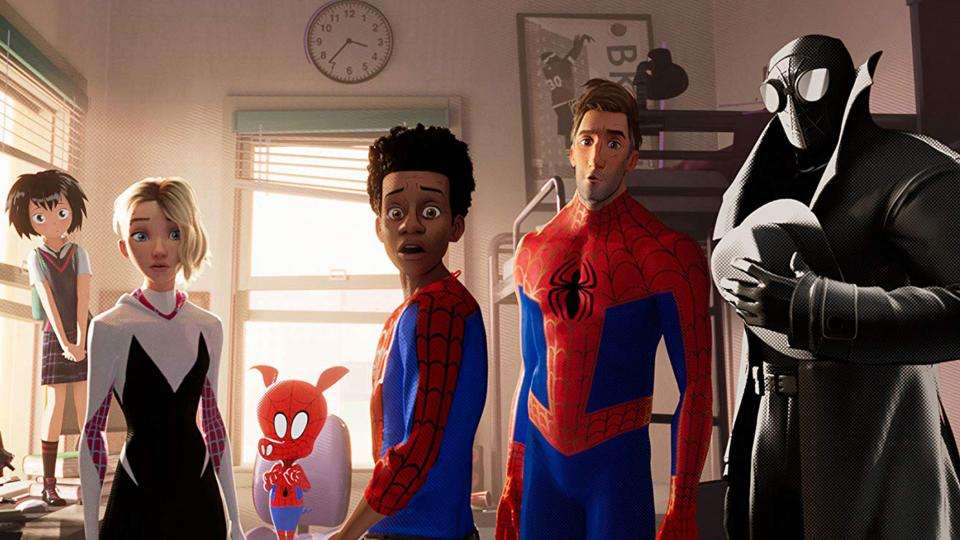 Forget Toby Maguire, Andrew Garfield or Tom Holland. Spider-Man: Into The Spiderverse is a brilliant animated film that pairs gorgeous, comic-book-esque animation with a touching coming-of-age story that revolves around Miles Morales, a teenage boy from New York who gains Spider-Man's wall-crawling abilities after being bitten by a radioactive spider.
Shazam! (2019)
Marvel may have held the superhero crown for the last few years, but with movies like Aquaman, Wonder Woman and now Shazam!, DC Comics are proving that they are slowly becoming a force to be reckoned with. In Shazam!, a young boy is chosen to be a champion by an ancient wizard and must overcome dark forces using the superpowers bestowed upon him. It's a fun film that the entire family will enjoy.
Avengers: Endgame (2019)
Thanos turned half of humanity to dust with the snap of his finger in Infinity War. Staring defeat in the face, it's all armoured hands on deck for Captain America, Iron Man, Thor, Black Widow and the other surviving superheroes. We won't give away too many spoilers, but this is a thrilling and mostly befitting conclusion to the 20+ Marvel films in the series.
Other Superhero Films:
Captain Marvel
Aquaman
Thor
Fantastic Four
The Dark Knight trilogy
Kick-Ass
Buy Now TV Sky Cinema Pass
Drama Films
Joker (2019)
When the late Heath Ledger won the posthumous Best Supporting Actor award at the Oscars for his portrayal of Batman's nemesis Joker in 2008's The Dark Knight, no one even thought that performance could be topped. Fast forward a decade later and Joaquin Phoenix essayed the same role to perfection in last year's psychological thriller film, Joker, which was praised by critics and audiences alike. Not surprisingly, Phoenix won the Best Actor Award for his portrayal of the origins of the dark character in a film that's chilling but brilliant.
300 (2006)
"Madness? This. Is. Sparta!" Directed by Zack Snyder, 300 will probably go down as one of the best cult favourite films of all time. It stars Gerard Butler as the mighty and proud King Leonidas of Sparta who bravely leads 300 Spartans against Persian demi-God Xerxes and his advancing army of more than 30,000 soldiers. The story also gave rise to a sequel 300: Rise of an Empire (also on Sky and Now TV), which didn't fare as well at the box office.
Black Swan (2010)
The psychological battle between two rival ballerinas turns into a complicated friendship once they are put in competition for the role of the White Swan. Natalie Portman, playing Nina, spirals into madness when her artistic director believes that rival Lily (Mila Kunis) might be a better choice for the role of lead ballerina.
Other Drama Films:
Once Upon A Time...In Hollywood
The Green Mile
St Elmo's Fire
The Great Gatsby
Moneyball
Buy Now TV Sky Cinema Pass
Musical Films
Rocketman (2019)
Last year's biographical musical film about Elton John had people dancing and the critics raving. Watch as John (played brilliantly by Taron Egerton) navigates challenging obstacles at every course of his career to become the showman that he is. Along the way, you'll be treated to brilliant – and garish – song and dance routines, featuring some of his favourite hits, including Your Song, Crocodile Rock and I'm Still Standing.
Bohemian Rhapsody (2018)
This Queen biopic has substance and style as it traces the origins of the band and the inception of some of its greatest hits through the years. Powerhouse Rami Malek perfectly embodies the life and soul of music legend, Freddie Mercury, in a performance that won him Best Actor at the Golden Globe, SAG and BAFTA Awards.
Yesterday (2019)
Yesterday tells the story of a struggling British musician, Jack Malik (played by Himesh Patel from EastEnders), who has an accident only to wake up in an alternate world where the Beatles never existed. Chancing on this opportunity, he decides to take credit for all their songs only to realise that he has to recall some of them from memory because even Google doesn't remember them. Directed by Danny Boyle, this film is sure to put a smile on your face and leave you wondering...what if?
Other Musical Films:
Grease
Mamma Mia
Walk The Line
Buy Now TV Sky Cinema Pass