Much like the Golden Raspberry Awards (also known as The Razzies), which honors the worst film of the past year, architecture has the Carbuncle Cup. An annual event organized by the weekly U.K.-based magazine Building Design , Carbuncle Cup is a competition to recognize the ugliest building in the United Kingdom.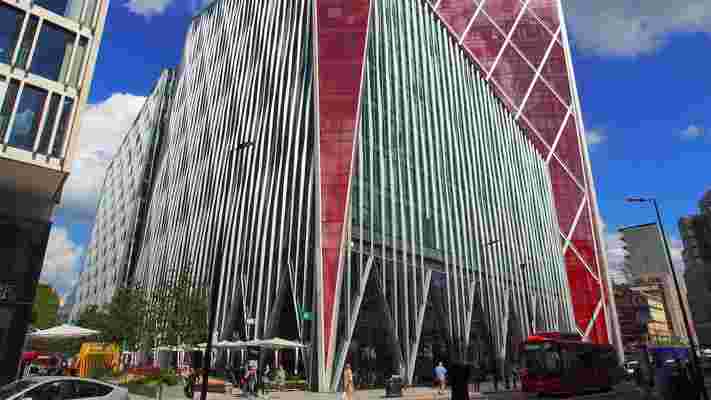 This year, top honors went to Nova Victoria, a two-acre office, retail, and residential building that is situated along Bressenden Place in London. Located less than half of a mile from Buckingham Palace, Nova Victoria was created to be something brilliant and bold. The developers, Land Securities, touted the project as an "architecturally daring development on a grand scale." The judges of the Carbuncle Cup, however, disagreed. So much so that they labeled the project as "a crass assault on all the senses from the moment you leave the Tube station."
Among the several judges—ranging from architecture editors to design critics—one was particularly blunt in his assessment of the project, explaining how it appeared as if the architects at PLP Architecture, who designed the project, tried to incorporate the angular shapes of starchitects such as like Frank Gehry and Daniel Libeskind, but failed to do so in an appealing way.
For Nova Victoria—which houses such tenants as BHP Billiton (a mining corporation) and Sky Media, as well as the trendy restaurants Barbecoa and Franco Manca—winning the Carbuncle Cup is not something they will easily shake off. In fact, it could haunt PLP Architecture and the building they designed for years to come.
The Carbuncle Cup, which is now in its 11th year, has awarded past recipients such as the Walkie Talkie, by architect Rafael Viñoly.